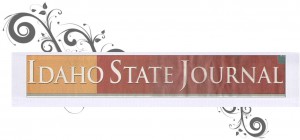 Working in search, rescue
Author: Mary Keating
For:  Idaho State Journal- Faces of Idaho
Date:  April 1, 2007
            515 words
As a self-employed business man, Jared Hatch may be found hiring lifeguards for the Courtyard Swim and Tennis Club, searching houses with a flashlight as a registered home inspector, or negotiating with tenants in his role as a property manager.
But when someone is lost or injured, his pager alarms. He quickly slips on his coveralls, jumps in his red Ford truck and races to the scene. Hatch is one of 25 Search and Rescue volunteers in Bannock County. Search and rescue volunteers are responsible for all search and rescue operations in the county and for traffic accidents requiring extrications in Bannock County excepting those in the Pocatello city limits.
Last year alone, their unit was paged out over 170 times. They drove over 14,000 miles and logged over 1,000 volunteer hours. Although the county reimburses the volunteers for the gas, other expenses often incurred by the volunteers are not reimbursed.
If a woman with Alzheimer's wanders away from her home, a hiker is lost in the backcountry or a person is trapped in an avalanche, search and rescue is ready.
Hatch has been involved in back country snowmobile winter rescues, rope rescues and many car extractions caused by traffic accidents on I15.
"I enjoy being in the back country, helping people when they are in trouble, and it often gives me a reason to get one more snow machine ride in during the winter," said Hatch. "The opportunities and training have given me confidence in making the correct call in emergency situations. Say, if something were to happen at the club or with one of my family members."
Albeit the thrill of the adventure causes adrenaline to rise and heart to beat, Hatch has learned in his five years as a volunteer to quell the emotions so he doesn't put himself or others in further danger.
His truck is well stocked with emergency equipment including a battery powered sawzall, nylon rope, road flares, a helmet and numerous flashlights. At home, he has a backpack ready in the event he is called in on search and his wife usually doesn't expect him home immediately following a heavy snowstorm.
"One of the greatest parts of being on the team is the people I work with," said Hatch. "They are the type of people who would give you the shirt off their backs; they have a 'take care of others' mentality."
In his free time, Hatch may be found riding is snowmobile, playing tennis, or shooting a basketball with his children.           
If interested in learning more about the Search and Rescue Team, Hatch will be available on May 5th at the Courtyard Swim and Tennis Club, 540 University Drive during the free Tennis Block Party from 10-4pm. For information about the Tennis Block Party call 232-8878.
Bannock County Search and Rescue is always looking for more volunteers, as well as contributions to help buy basic equipment and supplies or to defray some the expenses of additional training. For more information about Bannock County Search and Rescue, contact Paul Napper at 236-7184 or visit the national website at www.nasar.org.