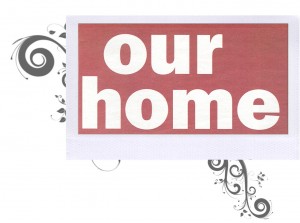 Getting Ready for Winter, One Month At a Time
Organizing your winterizing chores into easy steps to make the work manageable
Author: Mary Keating
For:  Our Home Magazine
Date:  September 2004
            553 words (including sidebars)
Winter winds its way into our world every year. Sometimes it comes early and sometimes a little later, but it comes. And, every year Pocatellans seem surprised.  In the fresh snow, footprints crisscross yards like lattice fencing. Hoses rest like frozen snakes across the lawn and furniture cushions are stacked like ice blocks. 
A glimpse of the local hardware store reveals people reaching for the latest in snow shoveling gear. If memory serves me right, Pocatello's stores were out of shovels shortly after the first snow storm of 2003.
Maybe this year will be different. The prepared might be found sitting comfortably in front of a warm fire sipping hot cocoa during the first snowstorm. Those same people might even catch a glimpse of the "first storm racer" desperately running around the yard attempting to winterize everything before the second snow falls.
Heck, school just started and Labor Day is barely a memory.  Don't forget how quick time passes when running to soccer, dance, football and music lessons.  Days turn into weeks and weeks into a month and like a blast of cold air, winter is in full swing.
September in Idaho is the perfect time and temperature to begin preparations for the inevitable.   Organizing winterizing chores into manageable steps allows homeowners to be done by the time winter arrives, without being overwhelmed.
SEPTEMBER WINTERIZING CHORES
¨       Locate and repair cracks in walls, siding, decks and foundations
¨       Clean out window wells
¨       Trim tree limbs that hang over and touch roof
¨       Get on the roof and check shingles, chimney, vents, and openings for leaks or blockage
¨       Consider having your furnace and water heater inspected and your chimney cleaned
¨       Change your furnace filters and vacuum fridge and furnace coils and elements
¨       Seal exterior wood on decks, play equipment and furniture
¨       Purchase and install an automatic thermometer in your home for energy savings
¨       Plant bulbs, shrubs, trees, perennials
¨       Fertilize lawn
OCTOBER WINTERIZING CHORES
¨       Clean rain gutters and direct downspouts away from foundations
¨       Clean house, windows and screens
¨       Install storm doors and windows
¨       Replace worn doorstops, and weather-stripping.  Caulk gaps and cracks.
¨       Replace or repair exterior lights
¨       Spray foundation with spider control insecticide, check with your local nursery
¨       Check insulation levels in your home
¨       Reverse switch on ceiling fans so they blow upward
¨       Ready snow shovels and snow blowers.  Sharpen blades or service equipment.
¨       Clean the garage
¨       Pull out flowers and compost soil in pots and in planters.  Clean pots and planters and store indoors
¨       Check out the sidebar:  Annual Tips for Daylight Savings
NOVEMEBER WINTERIZING CHORES
¨       Unhook, drain and roll hoses.  Store in garage or other inside space.  Cover external faucets, if necessary
¨       Move plastic play equipment, like swings and slings, inside
¨       Move lightweight plastic furniture indoors
¨       Cover heavier pieces of lawn furniture, like wrought iron
¨       Dip shears, weeders, pruners, spades and other hand tools in sand to clean and sharpen
¨       Move or cover statuary.  Prepare water gardens for winter by moving lights and pumps indoors and/or adding heating elements
¨       Drain gas from lawn mower or add a stabilizer and store indoors.  Sharpen the blades
A few simple steps today can make life easier when cold weather hits.