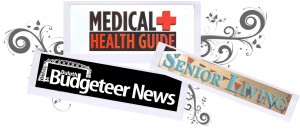 Medicine Cabinet 101
The top ten items, annual checkups and storage tips
Author: Mary Keating
For: Healthy Lifestyles – The Pine Journal, Duluth, MN
Date:  Fall 2007
            379 words
The typical medicine cabinet is filled with numerous expired medications, half-used bottles of antibiotics and over-the-counter medications as well as an abundance of old dosage cups and various first aid necessities. While the majority of people do not think about it, the medicine cabinet should be given an annual checkup.
An annual checkup of what is in the medical cabinet will save both time and stress when a product is needed and needed fast. The following tips are offered by George Sedlmayer, a former State Board of Pharmacy member and a pharmacist at Fred Meyer in Pocatello, will help get the medicine cabinet in tip-top condition for the coming year.
Items every household needs:
A list of emergency phone numbers – including those for the local poison control center. The Idaho Poison Control Center Number 800-860-0620 and the National Poison Hotline Number 1-800-222-1222.
Products for pain and fever – both for adults and children. Products such as ibuprofen, acetaminophen and aspirin (not for use by children).
Antibiotic ointment for cuts and scrapes
Antihistamines for allergy symptoms
Decongestants
Hydrocortisone Cream for itching and inflammation. Hydrocortisone cream should never be used on chickenpox, burns, infections, open wounds, or broken skin, Physicians should be consulted before applying hydrocortisone cream repeatedly or using on the face.
Antacids for upset stomach.
Bandages, gauze pads, and adhesive tape for minor cuts and scrapes
Alcohol wipes, disinfectant sprays, and antiseptic sprays to clean cuts and scrapes and to prevent infection
Themometer
 The Annual Checkup:
Check the expiration date of all products including any vitamins. Dispose of any expired medications. Do not throw them in the garbage
Dispose of any prescription medications that are not currently being used or are more than one year old.
Discard any product that is not in the original container.
Take inventory and purchase any items that are missing or are running low so they will be readily available when needed.
Gather together all medications scattered throughout the house and place them in one area.
Make sure all medications are out of the reach of children and that they are stored at room temperature. Do not store medicines in areas prone to high humidity, like in a bathroom.