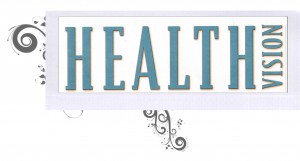 Little Feet – Big Care
Portneuf Medical Center had the Latest Equipment for Your Special Delivery
Author: Mary Keating
For: Portneuf Regional Medical Center, Health Visions Magazine
Date:  Spring 2007
1134 words (including sidebars)
Portneuf Medical Center (PMC) has welcomed almost 70,000 new infants into the world, a legacy of care that dates back to the early 1950s.
By choosing to have your baby at PMC, you are taking advantage of that time, dedication, and experience. Our team of professionals includes over 85 staff members and specialist, with an average of more than ten years experience in caring for mothers and babies.       
"We deliver between 130 and 160 babies each month," says Diane Atherton-Pacheco, R.N., B.S.N., director of women's and children's services at PMC. "Statistics indicate that PMC delivers 97% of all babies in Bannock County
Because each deliver is special, PMC ensures that both an neonatal intensive care unit (NICU) nurse and an on-call pediatrician will be available at the time of delivery to care for the baby and to conduct the baby's first exam.
"We are always on ready," Atherton-Pacheco says. "We have a core group of nurses on staff everyday and we will call nurses in as needed if the volume exceeds the anticipated number of deliveries based on historical and monthly projections."
Expect the Best Care
"Admittedly, this hospital isn't pretty," says David Denton. M.D., "but patients should be careful not to choose a facility because it happens to have the best paint or the most modern carpet. It should be about the quality of the nursery, the deliver staff and the availability of an NICU. And our hospital is wonderful."
When deciding where to have your baby, it is important to seek out the best.
"This is one of the best nursing staffs I have managed in my 35 year as a manager," Atherton-Pacheco says. "They are so patient oriented, involved and really go the extra mile."
"I feel that knowledgeable nurses and expertise outweigh the room atmosphere," Cheri Stallsmith, R.N. Stallsmith is one of an increasing number of Labor and Delivery nurses at PMC with more than 20 years of experience.
Dr. Denton is very confident in the quality of the Women's and Children's Center at PMC, he trusted them with the deliveries of his own children.
"Our nursery nurses have excellent experience," Dr. Denton says. "They are able to pick up on subtleties and they know what signs may be of concern."
PMC not only offers a quality medical professional team, but all babies are born in a private labor and delivery room complete with a private shower and bathroom area. All rooms are specially designed to provide critical care technology for both the mother and baby in a comfortable atmosphere. Each room has both a door and a curtain for maximum privacy, and all rooms have an adjustable birthing bed to aid in labor and delivery.
"We have a fairly liberal visitation policy," Atherton-Pacheco says. "But we also maintain a code-entry system to reduce noise and traffic and to protect both mothers and babies."
After your baby is born, you, your baby, and your partner will have a fresh, private room for the remainder of your stay. All of the postpartum rooms have been newly decorated.
The baby is welcome to stay in your room with you, or when you need a rest, in a fully staffed nursery.
Prepare for the Unexpected
With a strand of DNA, you baby's eye color, sex and hair color is laid out like a blueprint. This basic blueprint is a remarkable structure that parent's have little control over.
Predicting the exact date and time of birth is also something parents have little control over. Generally babies are born within a week of two of their expected due dates, but some babies come earlier then expected and some term babies experience complications.
PMC is prepared for the unexpected. It is the only hospital within a 50 miles radius that houses a NICU.
"There is security in delivering in a place where they can handle most problems if they come up," Stallsmith says. "The NICU staff is so knowledgeable and they do such a great job."
Experienced Hands
The NICU is a 14-bed unit staffed around-the-clock with experienced nurses, many with 20 or more years experience in the NICU. They are all specially trained in the care of critically ill newborns.
"There is definitely a lot of depth in the NICU," says Dr. Denton. "Some of our nurses have come from other places and some are from larger NICU units. They each have brought with them certain skills and talents which have complemented our NICU. Our NICU nurses are committed. They spend a substantial amount of time in the NICU as well as outside the unit on continuing medical education."
Supporting the quality nursing staff are eight pediatricians who have specialized expertise in providing care for critically ill babies and are on-call 24 hours a day. The doctors met regularly with different specialist from the University of Washington and maintain a close relationship with the doctors at Children's Primary Hospital in Salt Lake City.
"When you have sick, sick babies, we take care of them well," said Robie Nenno, manager of children's services. "These babies are very special to the nurses and not only do they approach each case with expertise and knowledge, the staff invests emotional energy in each of their babies."
[Labor and Deliver Sidebar:]
 Portneuf Medical Center's Special Services Include:
 Labor and Delivery

Pain Management
Cesarean deliveries
Baby's first exam
Family and friends special waiting room
Adjustable birthing beds
Electronic fetal monitoring (non-stress tests)
Sleep chairs in each room if your partner wishes to stay overnight
Secured labor and deliver area with code-entry
A Spa Package Gift Bag including body butter, lip balm and soap
A lullaby celebration with each birth. Brahms Lullaby is played throughout the hospital every time a baby is born
First Foto, the company that takes your baby's official photo in the hospital and provides you with affordable photo packages
The Growing Family Network, which offers information, discounts and special offers on things your family needs, form companies you know and trust
WebNursery, the free, on-line birth announcement and photo service that lets you spread the joy of you new baby with family and friends around the world
After the Baby is Born
The baby can room-in or stay in the fully staffed nursery
Families and friends are welcome
Partners can spend the night in the room in a sleep chair that makes into a bed
All rooms have a private bathroom and cable TV including the NEWborn channel, a 24/7 channel filled with the most current and timely educational programs related to early parenting and newborn care.
Lactation consultant on staff
Hearing screening for all newborns
Before Going Home
Shaken Baby Syndrome education
Car seat safety education