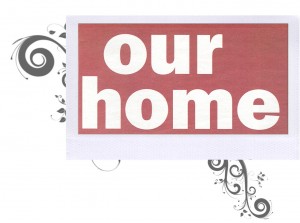 Go From Ho Ho Hum to Magic
 Author: Mary Keating
For:  Our Home Magazine
Date:  December 2006
            975 words (including sidebars)
Holiday decorations reflect the sparkle of the season, the color of dreams and the joy in the heart. But, for many, reality is less romantic. The stockings are hung by the chimney with a bit of care and that oversized tree; well, let's just say it did not just appear there. Holiday decorating is often just another 'to do' on the long list.
"Holidays can be very stressful, especially for women," said Becci Harrell, decorating consultant and co-owner of Oh…It's Divine. "There is a tremendous pressure to please everyone on the gift-giving list, bake like Julia Childs, sled to each and every holiday event, juggle family and friends and prepare a home like Martha."
With a few last minute tips, a dash of creativity, and a spoon full of fun, a ho ho hum house can be transformed into a magical wonderland. And, the transformation does not have to expensive.      
"Pretty dishes, crystal vases, art and stuffed animals can all be incorporated into holiday decorating," said Becci Harrell. "It adds interest when you draw from things in the home."
Becci Harrell and Marilyn Jones share some of their other decorating secrets:
Fill an empty corner with holiday cheer by stacking up faux gifts from large to small. Add bows, ribbon, lights and any other embellishment to make them sparkle. You can use boxes or even plastic containers.
It is relatively simple to elevate a festive glass or crystal bowl using a sturdy box. Drape the box with lush fabric, add some ribbon and netting, add a floating candle to the bowl and couple of sprigs of greenery and voila, a stunning centerpiece.
Tiny wrapped boxes in festive paper can be used to create a memorable table centerpiece or to use as place card holders at a holiday table.
Use a star or tree hole-punch and craft some confetti for the table using old scrapes of foil wrapping paper.
Invest in a large roll of wire edged ribbon in gold, silver, red, burgundy or white. Tie some fanciful bows around floral arrangements, stemware, and chairs. String sparkly colored ribbon over mantels or stream it across doorways.
Try your hand at a homemade gingerbread house. Or use graham crackers, a bit of frosting and plenty of candies to create an original holiday work of art. This is a project the whole family can do to make memories.
Poke through your child's toy box for bears, snowmen, penguins and other stuffed animals. Tie colorful ribbons around their necks and tuck them into fresh pine boughs. Use wooden blocks or Scrabble pieces to create fun sayings.
Use dollar store wrapping paper to "wrap" pictures in your house, tie with large festive ribbons. Hey, go for it; even wrap your front door all for a dollar or two.
Grab some white paper and a pair of scissors and craft large snowflakes to hang from the lamps, curtain rods and around the house.
Finally, light a candle, turn the lights down and let the sparkle of the holidays bring back Christmas memories.
"In the end, if fun is part of decorating, the finished project will have a sense of life and balance," said Marilyn Jones.
And if the 'decorating dos' keep moving down on the list and the stress continues to elevate, Oh….It's Divine is ready to help with your decorating needs almost anytime. Becci can be reached at 317-6339 and Marilyn at 604-1308.
Serving with Flair
Christmas dinner is prepared, stockings are hung and dinner guests will soon be knocking. Everything is perfect, except for the table. With a few little tricks, a stunning table can help set a magical mood.
Start off right with the perfect tablecloth, table runner, place mats, and napkins done in a holiday print or coordinating solids. Be sure not use too many different prints because it will look busy and take the attention away from the other table decorations, said Becci Harrell, decorating consultant and co-owner of Oh… It's Divine.
Pull out the good china or special Christmas dishes. Wrap a bit of ribbon around stemware and try your hand at napkin folding.
Use fabric pieces and ribbon to craft homemade gift bags filled with candy or nuts and place them at every table setting. A small gift not only adds to the beauty of the table, but the guests will be thrilled to find some little present just for them.
For Oh…It's Divine, it is all in the layering. These two creative and talents women believe that layering is the key to fancy and festive. First create levels or different elevations for centerpieces and candles, drape the levels with a bit of fabric, add lights, ribbons, beads and ornaments to make it look full and lush.
"If you are doing a buffet style, place the serving plates and bowls on different levels. Use coffee cans, shoe boxes and books to create levels. Then drape the cans and boxes with fabric and netting," said Becci Harrell. "Next, add lights, beads, crystal pieces, mirrors, holiday decorations, candles and ornaments to make the serving table festive.
For centerpieces, you can fill a large, decorative bowl with gilded fruit and pine cones. Simply arrange pine garland and ribbon around the bowl and add candles.
Try putting fresh pine garland into a bowl and adding red, green and gold ball ornaments.
Place a mirror in the center of the table, add a vase filled with fresh flowers and some candles, sprinkle with glitter and tuck a few fresh pine boughs here and there. While you are at it, tuck a pine bough in each napkin holder or in the tuck of pretty folded napkin.
For more wonderful tips and tricks for holiday decorating, go to http://interiordec.about.com/od//christmasdecor/a/cmastablesettin.htm. You can learn to fold napkins, see actual table settings and draw from any number of stunning centerpieces.