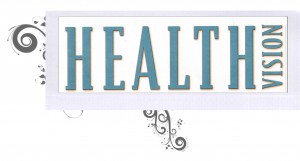 Expecting? Expect the Best
 Author: Mary Keating
For: Portneuf Regional Medical Center, Health Visions Magazine
Date:  Spring 2007
            480 words
You want the best for your baby. And so does Portneuf Medical Center (PMC). We begin caring for both you and your family well before delivery and continue until after the baby is taken home.
"We do a great job monitoring our patients and our goal is always healthy babies and healthy moms, says Cheri Stallsmith, R.N., a labor and delivery nurse with more than 20 years experience. "We really strive to give everyone the best outcome."
Providing Every Resource
Beyond the basic labor and deliver services, PMC has a solid team of obstetrician/gynecologists (OB/GYNs) and family practice doctors. They monitor expecting mothers with non-stress tests, have surgical rooms ready for c-sections, and they are available to answer many of the concerns of expectant parents. If complications arise, the team of professional nurses in the neonatal intensive care unit (NICU), in conjunction with talented pediatricians, is ready and waiting to care for babies who are having trouble.
"As a nurse, I enjoy the security of having an NICU on site. They are so well trained and they can administer instant care if it is necessary," Stallsmith says.
Getting ready for the Birth Day
PMC's  state-of-the-art fetal monitoring system is set up to monitor and record your baby's heart rate and your uterine activity. The fetal non-stress test is a simple, non-invasive test used to measure fetal heart rate and uterine contractions. The test is usually administered when expectant mothers are between 28 and 42 weeks pregnant.
"Our Labor and Delivery Center performs approximately 60 Non-Stress Tests monthly," says Diane Atherton-Pacheco, RN, BSN, who is the director, Women's and Children's Services at PMC. "In fact, we encourage expectant mother to come to our floor if they have a concern and feel they might be in labor."
Meeting Other Moms-To-Be
PMC offers a free Maternity Social that gives expectant parents the opportunity to discuss any last minute questions or concerns, tour the birthing rooms, and to complete hospital pre-registration forms. It is an evening filled with valuable information, refreshments and prizes.
Our beginning childbirth class, Childbirth 101, is designed to equip parents with the information necessary to help them through the strenuous demands of labor and delivery.
"I believe patients who have participated in a birthing class are not so frightened. They seem to know what to expect," said Stallsmith. "Our birthing classes make a big difference and those who have had the class appear to get through the delivery process a little easier."
Expectant parents are also encouraged to sign up for the free Pregnancy E-Newsletter. The newsletter covers pregnancy related information and will be delivered to your email address once a week. Each newsletter features links to local health care providers and upcoming events.
For more information on how to get ready for your baby's birth day or to sign up for one of the above services, please visit www.portmed.org/women_children.cfm.