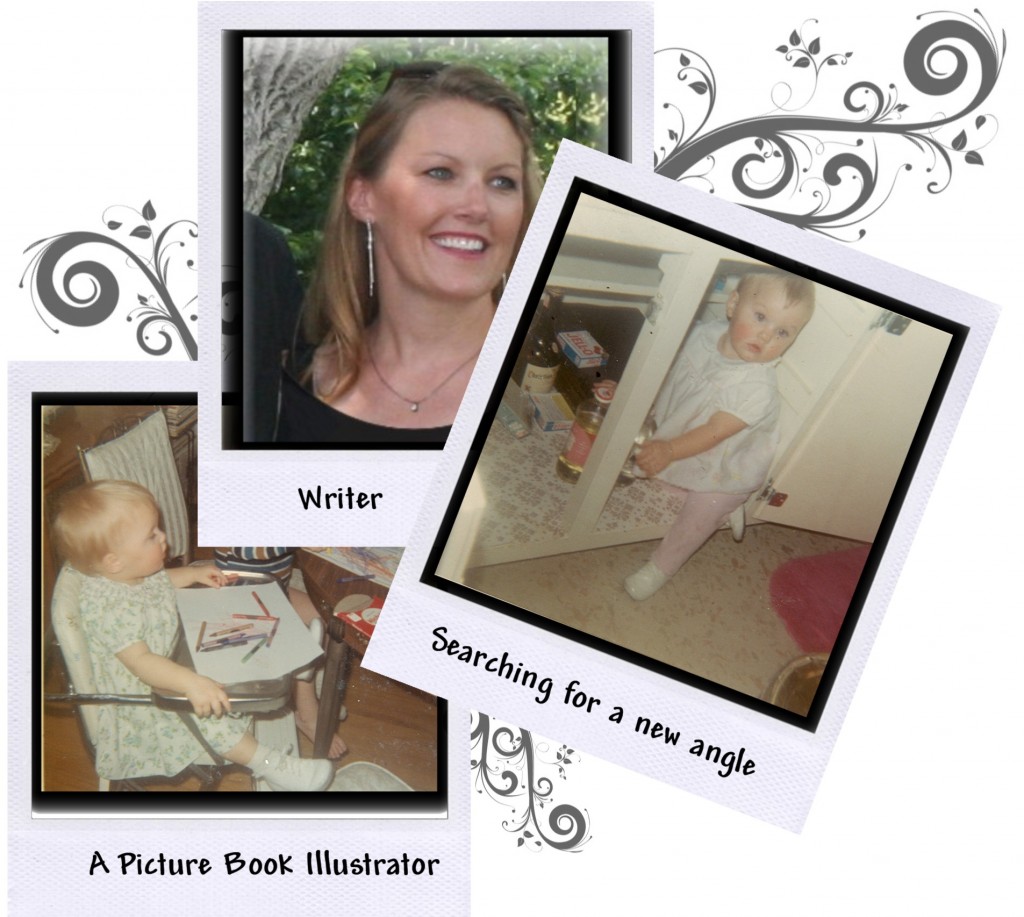 I am a national and state award-winning feature writer and columnist, speaker, educator, volunteer, wife and mother.
I live in a two-story yellow house with a front porch in the Rocky Mountains. Although I am the queen of the castle, I share the space with a terrific king, two princesses, an energetic springer spaniel, a dwarf African frog and an ever expanding list of imaginary pets.  Just beyond our fence and sometimes in our backyard, we are forced to share the space with deer, lizards, neighborhood cats, mice (yuk), gophers and a blow snake or two.
Although it sounds a bit cliche, I have always wanted to write.  However, I also wanted to eat and have a roof over my head, so my path to a writing career took many twists, a couple of loops, and few minor adjustments.
My journey as a real writer began with my first published column in the hometown magazine over a decade ago. It was a column about an eleven week "working-vacation" in Italy with a three-year-old, a six-month-old, an engineer husband, a hideous double stroller, which I am still embarrassed by, two car seats, and a box of diapers. I learned everything I needed to know about motherhood in those eleven weeks in Avenzzano, Italy.
After penning hundreds of articles and columns I can proudly claim, I know a  little about a lot. I understand pulmonology and potty training, kangaroo care and kindergarten blues, and volunteering to vocal lessons.  One might say, I have an inquisitive mind, an affection for learning and an amazing ability to share little jewels with others in a warm, inviting, conversational style. With each new season in my life, I continue to search for the fountain of youth, the pearl of wisdom and maze of motherhood.
There is a thrill when words and ideas mix with knowledge in a well-crafted article. I am captivated by the universal themes of motherhood, family, parenting, health, education, technology, organization and, of course, writing.
My articles have appeared in Family Living Magazine, Flourish Magazine, Pocatello LIFE, Our Home Magazine, the Idaho State Journal, the PMC HealthVisions Newsletter, The BluePrint in Duluth, Active Lifestyles, Senior Living Magazine, The Idaho-Press Tribune, The Post Register, Inside Pocatello Magazine, Health & Medical Guide, ISJ Medical Guide, Blackfoot Morning News,  as well as in numerous other publication, both in print and online. In the past couple of years, I have placed articles across the US and numerous pieces have been printed in Idaho, Utah, Montana, Minnesota, Oregon and Washington.
I have many wonderful readers! Some say that I channel the magic of Hermoine Granger while others the wisdom of Lucy Van Pelt. I would like to think that my writing is infused with the intricacies of life like Elizabeth Berg, inviting as Frances Mayes, and captivating as Elizabeth Gilbert. I remain excited about all my projects in progress, those that are simmering, and those awaiting an author.